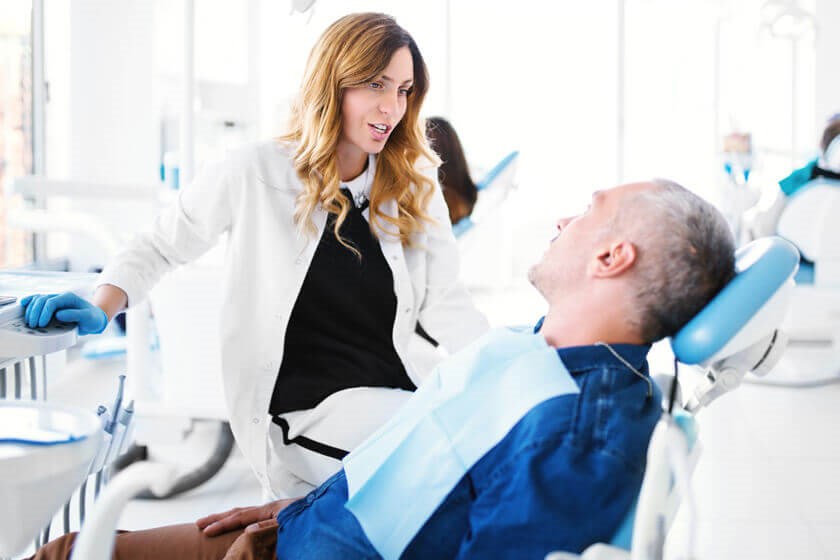 The process of removing wisdom teeth is a routine treatment among dental patients. A crucial procedure for a large number of San Antonio, TX individuals, wisdom tooth removal could help to enhance your dental health and comfort. Removing wisdom teeth may not be necessary in all cases, but it may be suggested to eliminate problematic conditions or preserve the overall health of the smile. When you or members of your family are seeking relief from wisdom tooth pain and need extractions in order to enhance or protect your oral health, you could be curious about the treatment and recovery process. Stillwater Dental Care is proud to offer the following facts about what to expect during wisdom teeth extraction and the healing process.
SIGNS OF UNHEALTHY WISDOM TEETH:
A few symptoms can be associated with troublesome wisdom teeth, including oral and facial inflammation, wisdom tooth pain, and tension in the jaw. Additionally, you may also notice problems when chewing, issues with opening your mouth, and bad breath.
WHY WISDOM TEETH MAY NEED TO BE REMOVED
Also called the third molars, wisdom teeth are situated in the back part of the mouth. While most people have two upper and two lower third molars, a number of men and women only develop from 1 – 3 wisdom teeth. Wisdom teeth are often not used for dental function and may be problematic for neighboring teeth or overall dental health. During our patients' early teen years, our dental team will begin evaluating the positioning and development of the wisdom teeth with 3D images or traditional x-rays. When they aren't on track to erupt properly or are bringing harm to neighboring tissues, wisdom teeth are often removed when individuals are within 17 – 21 years old.
THE DAY OF YOUR EXTRACTION PROCEDURE
In your procedure consultation, our San Antonio, TX team can take an x-ray of your mouth and discuss your choices for oral anesthetic and sedation methods. Prior to your extraction, we will administer your chosen sedation method and numb the affected areas to maximize comfort. Next, our dental team will use advanced surgical methods to gently take out your wisdom teeth (often all during the same appointment) while minimizing the impact on nearby teeth, gums, nerves, and the jawbone.
FOLLOWING YOUR WISDOM TEETH EXTRACTION: THE RECOVERY PROCESS
Whether you need extractions to address affected teeth, an infection, or alternative concerns, having troublesome third molars removed is able to provide pain relief. Total healing from a wisdom tooth extraction procedure could take up to a few weeks, but you will begin to feel less pain with each passing day. It is essential to pay special attention during this time to ensure proper recovery. Our dental professionals at Stillwater Dental Care suggest that you comply with the proposed guidelines as you go through the wisdom teeth extraction healing process.
DIRECTLY FOLLOWING THE PROCEDURE
In instances when you undergo your wisdom teeth extractions with the use of sedation techniques, you will require a capable adult to drive you home and remain with you until the medication completely subsides. You will likely feel groggy and may need to rest for the next few hours. When you leave, your removal sites will be covered with gauze that should be changed multiple times throughout the following day. Do not be concerned if the treatment sites bleed a little for the next couple of days — this is typical and to be expected.
ADHERE TO THE SUGGESTED AFTERCARE GUIDELINES
Following your procedure, you will be given the necessary post-op instructions by a member of our skilled team. These rules are essential to observe to allow for a quick, favorable recovery period. You should be sure to take the medications provided by our dental professionals exactly as instructed and call our San Antonio, TX team right away if you notice any unusual pain, excessive bleeding, or other concerns. Instructions on ways to best care for your mouth as you heal will also be given to you.
POSTOPERATIVE VISIT
We will make a postoperative appointment 1 – 2 weeks following your wisdom teeth extractions so that our dental professionals can gauge your recovery and progress. It may take multiple months for the bone tissue to regenerate in the sites where your wisdom teeth were located. Our dental team can give you tips on the ways to best keep food from collecting in these areas to maintain a healthy mouth and decrease the risk of dental issues.
SEEK TREATMENT FROM A CERTIFIED PRACTICE FOR YOUR WISDOM TEETH REMOVAL
Our team at Stillwater Dental Care specializes in extracting wisdom teeth to improve oral health and well-being. If you or a family member have a wisdom tooth infection, not enough room for proper eruption, or are just wanting relief from wisdom tooth pain, we encourage you to make an appointment with our experienced team for a treatment consultation.