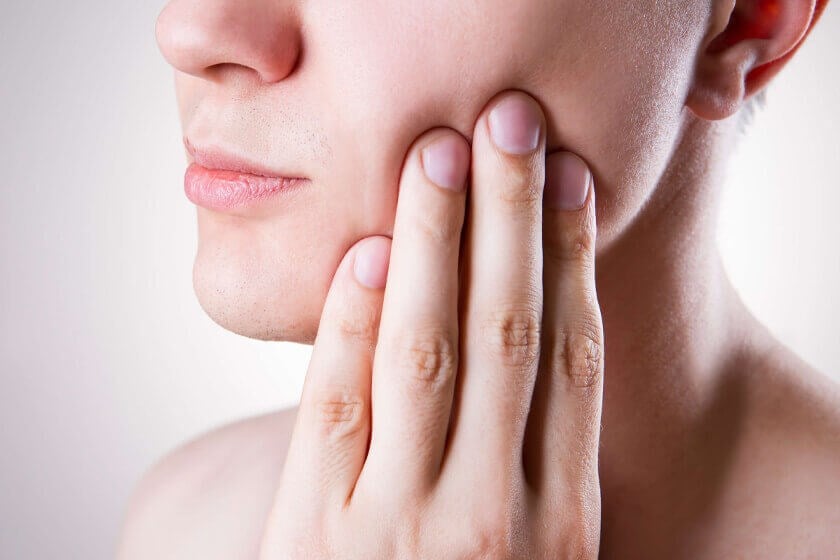 Roughly 175 – 180 million individuals in the country have encountered problems relating to missing one or several teeth. As many people think of missing teeth, the aesthetic impact on their smile is usually their first concern. However, what you may not be aware of is that missing teeth, whether one or several, can affect far more than just the appearance of your smile. The teeth play a more important role in an individual's oral health and total well-being than merely creating the look of a beautiful, vibrant smile.

Quickly replacing missing teeth with an efficient solution offers the most ideal outcomes for oral health. At Stillwater Dental Care, our highly qualified team of dental practitioners is pleased to perform a spectrum of tooth replacement procedures to help those in San Antonio, TX overcome tooth loss and experience better dental health.

TYPICAL PRECURSERS OF TOOTH LOSS
Inadequately functioning teeth might need to be taken out to preserve your dental wellness and minimize the potential for problems in the future. A number of the most frequent causes of tooth loss are advanced periodontal disease, significant bone deterioration, extreme tooth decay, infection, or trauma. Other conditions that might require a person to undergo an extraction are cracked teeth, fractured roots, or serious damage.

THE EVENTUAL CONSEQUENCES OF MISSING ONE OR MULTIPLE TEETH
If a tooth or several teeth are missing, it impacts a wide spectrum of factors relating to your mouth, dental health, and overall quality of life. A number of people deal with noteworthy problems when missing a tooth, such as:

Overall Dental Function
Missing even a single tooth might affect your capability to chew and converse with ease. A missing tooth might get in the way of your ability to bite into some types of foods and cause you to talk with a lisp.

A Person's Aesthetic Appearance
Aside from creating a gap between the teeth, missing a single tooth or several teeth can lead to a patient's facial structures appearing to collapse near the mouth and mandible. A person's teeth help to add a plumper contour to the facial structures and jaw.

Tooth Migration
Even though a few patients may not know this, the teeth actually depend on each other to keep their correct position within the mouth. If a tooth is gone, the nearby teeth may shift into this gap.

Jawbone Deterioration
The jawbone depends on active stimulation from your tooth roots to stay in ideal condition. If teeth are gone, the jawbone doesn't have this structure, which causes it to break down. Bone weakening carries its own unique range of side effects and can make it more difficult to restore lost teeth with implants.

The Impact On A Person's Life
Having lost teeth could influence multiple areas of your well-being. From issues with proper oral function to lowered self-confidence, lost teeth usually have a critical influence on your entire way of living, smile, and oral wellness.

TOOTH REPLACEMENT PROCEDURES TO FIX YOUR ORAL WELLNESS
Our skilled San Antonio, TX dental practitioners offer traditional removable dentures, dental implants, and dental bridges to enable you to overcome losing a tooth or numerous teeth. We use the best ceramic and metal to create tooth replacements to improve your dental structures and the visual quality of your smile. Each of these three tooth replacement treatments could be customized to meet your particular preferences.

Removable Dentures
Dentures can be partial or full-arch pieces that fill in for lost teeth along the top or lower arches. Partial denture appliances attach to the natural teeth for support, while full dentures sit firmly on the gumline via natural jaw contours or a minimal quantity of denture adhesive.
Efficient Implant-Supported Solutions
Dental implants are composed of a metal screw that acts as a stand-in tooth root and a dental crown, dental bridge, or denture that's securely fastened to the screw. When combined together, these pieces accurately replicate the structure, function, and aesthetics of natural teeth. Dental implants are fastened within the jawbone to produce long-term durability for tooth restoration.

Implant-Supported Or Removable Personalized Dental Bridges
A bridge fills in for one or more teeth missing from the same region within the mouth. Dental bridges take the form of a row of dental crowns that are adjoined to act as a single restoration and take the place of one or a few teeth. These restorations may be supported by implants or attached to nearby teeth, depending on your unique case.

STOP TOOTH LOSS FROM AFFECTING YOUR ORAL HEALTH AND SMILE
Thanks to today's dental technology, restoring missing teeth with custom-made partial or full dentures, implants, and bridges might help you gain improved dental health and a glowing appearance. Before tooth loss threatens to hurt your daily life, we ask you to get in touch with our experienced team of dentists in San Antonio, TX for an examination.