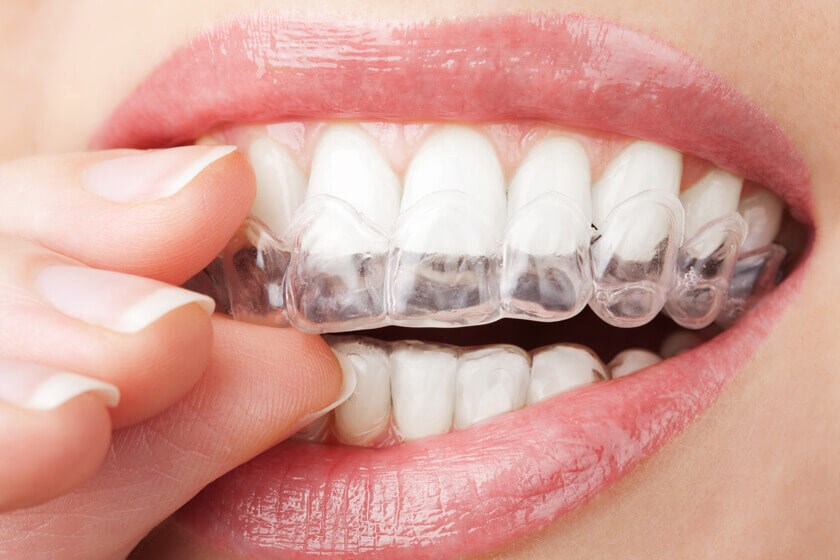 Straight teeth give the appearance of an alluring and bright smile — a trait several people hope to achieve. Unfortunately, for a vast number of patients, oral issues like misaligned, crowded, or unevenly spaced teeth could negatively affect their desired smile. Even though traditional braces are a dependable approach to attain an even, appealing smile, the thought of enduring braces for 1 – 3 years is unappealing to numerous adult and younger San Antonio, TX residents.

Invisalign orthodontic technology gives a reliable solution for numerous adult and adolescent individuals who want orthodontic solutions to boost the look and health of their slightly less-than perfect teeth without traditional metal braces. This modern treatment has simplified the teeth alignment process and offers excellent results. If you're displeased with your teeth and are wishing to find a solution that fits your lifestyle, our staff at Stillwater Dental Care welcomes you to browse this article and discover the main advantages of getting Invisalign aligners for your ortho treatment.

5 BENEFITS OF CHOOSING INVISALIGN CLEAR ALIGNERS OVER TRADITIONAL METAL BRACES
Our dental professionals in San Antonio, TX are excited to discuss the benefits of Invisalign braces with younger and adult patients alike. While traditional braces continue to be the better orthodontic solution for a few patients, a handful of the most popular reasons San Antonio, TX locals select Invisalign include:

Comfy to Wear
When contrasted with traditional metal braces, a majority of patients report that Invisalign aligners are more convenient to have. The smooth, clear aligners are specially crafted to conform to the teeth, offering a fit and feel that's highly comfy as well as secure. Receiving Invisalign enables people to avoid the challenges of brackets and archwires, which could trap food and bacteria and often result in soft tissue damage.

Barely Visible Trays
Invisalign aligners are composed of a nearly invisible material, making them notably less obvious to others as opposed to the look of traditional bracket and wire orthodontics. The discreet look of Invisalign liners is a loved feature for young adults who may be too self-critical to have visible metal hardware. Invisalign can also be ideal for adults who don't want their teeth aligning option to negatively affect their professional lives.

Well-Suited for Anyone's Life
While braces tend to accumulate food debris and bacteria, clear trays are removed from the mouth before eating, minimizing these concerns. But in order to gain the intended effects and avoid dragging out the duration of your orthodontic treatment, Invisalign trays should only be taken out for meals and snacks, as well as while cleaning the teeth. Also, it is critical to properly clean the teeth after meals or snacking and prior to reapplying the trays to decrease the risk of plaque and food particles becoming stuck between the enamel and liner.

Faster Treatment Solution for Teeth Straightening Concerns
For many situations, orthodontic treatment utilizing Invisalign liners takes less time than traditional braces. A few men, women, and teens who pick the Invisalign system only have mild issues to treat, such as teeth that are slightly uneven, whereas others receive this solution for more crucial oral needs, including poor bites. The severity of the problem typically will determine treatment timing. However, for a number of patients, orthodontic treatment using Invisalign trays lasts from 6 – 18 months on average.

Enhanced Dental Wellness and Look
Improving the teeth with an orthodontic treatment leads to teeth that are easier to brush and floss properly, reducing the risk of tooth decay and periodontal recession. Because Invisalign clear aligners are not hard to remove from the mouth, the enamel and gum tissue may receive proper routine care, especially when contrasted with the difficulties of brushing and flossing around clunky metal brackets and archwires. Selecting Invisalign to address your orthodontic problems may also lessen certain secondary risks that come with metal braces, like the heightened development of tooth decay and gum disease due to tartar gathering near the brackets and archwires.

A DESIRED SOLUTION FOR TEEN AND OLDER PATIENTS
Invisalign trays can be a great option for adolescents and older patients alike in San Antonio, TX who want to be inconspicuous about their ortho care. Regardless of what your goal for teeth alignment might be, we welcome you to talk with our talented staff at Stillwater Dental Care to discover if Invisalign could be a great option for your dental wellness concerns. Invisalign orthodontics gives a comfortable, discreet method for aligning the teeth and may be the treatment you're seeking to achieve your most alluring smile.